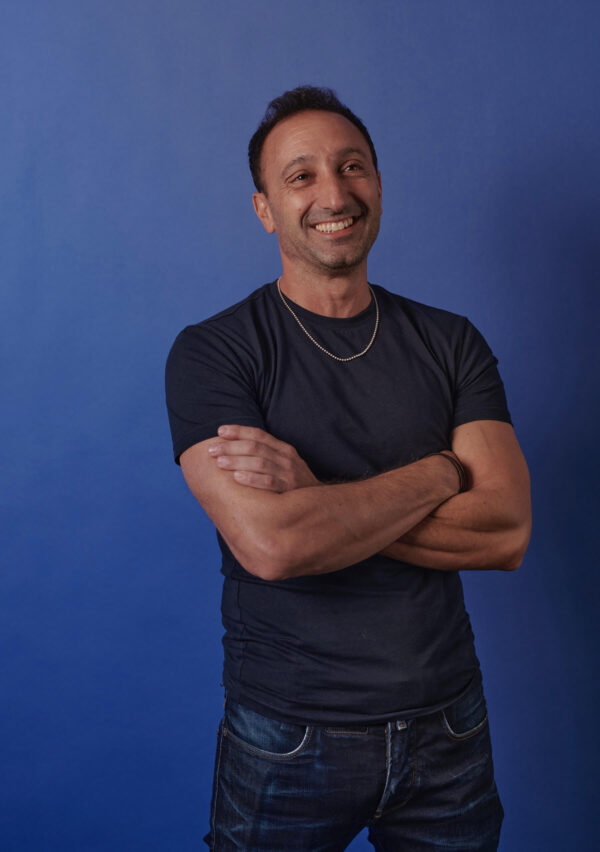 JOE CALABRESE
HEAD OF PRODUCTION / EXECUTIVE PRODUCER
Joe is a freelance Executive Producer working across large integrated campaigns and Producer teams since December 2021. He's consulted at several different agencies, helping to build a modern production approach to complex production challenge, fortifying stronger client relationships.
He most recently served as EVP, Director of Integrated Production at Deutsch & Steelhead NY where he oversaw a unified production machine across broadcast, content, social, experiential, digital, and print.
Constantly seeking a more modern take on production, his creative instincts, diverse experience and infectious optimism help guide a group of talented producers with one common goal – making awesome work.
Joe lives in Carroll Gardens, Brooklyn with his wife Jamie and his best two productions yet – his children Talia and Niko.
Major industry awards include: 14 Cannes Lions, 9 AICPs, 5 One Show Pencils, 3 D&AD, 6 Clios, 3 Shorty Awards, and 2 Webbys.
---
---
RELEVANT EXPERIENCE
Freelance Executive Producer, Martin Agency, Dentsu/360i, Special Group LA (December 2021 – present)
Produced fully integrated campaigns for Car Max, Subway & Uber Eats
Director of Production, DEUTSCH, NY (March 2011 – December 2021)
Manage over $22M in global production dollars across our client roster: AB in BEV, Reebok, PNC Bank. Galderma, Johnson & Johnson, Outback, et al
Direct an integrated production team of 41 producers, designers, directors, editors, animators, re-touchers, vfx artists, photographers across all production disciplines (digital, video, experiential, and photography)
Built a multi-disciplinary internal production studio (Steelhead) from scratch into an award-winning, highly profitable, best in class creative solution, specializing in video production (filming), post production (editing, vfx, color, sound recording & mixing) & tech (AI, machine learning, site & APP development)
Constantly evolving and discovering new process for deeper, more meaningful collaboration across departments, discovering new production partners, up-and-coming talent, platform specific technology, and better workflow systems
An optimistic, creative collaborator, holding a seat on the agency Leadership team carrying out our agency mission; and managing finances, staffing, and resources across the agency Member of Diversity and Inclusion team
Director of Brand Production, JWT NY (January 2008 – February 2011)
Managed over $27M in client production dollars
Managed an integrated production team of 35 producers on Macys, Diageo (Smirnoff, Jose Cuervo, Crown Royal), Rolex, Cadbury (Trident, Stride, Swedish Fish, Sour Patch Kids), Royal Caribbean
Executive Producer, BBH NY
September 2006 – January 2008
Responsible for the AXE Body Spray and Miller Lite accounts
Produced television spots, online content, photography
Senior Producer, TBWA/CHIAT DAY SF
September 2004 – September 2006
Responsible for the FOX Sports and Adidas accounts
Produced television spots, online videos, episodic network television
Other Production Experience – CHIAT/DAY NY, DOREMUS, D'ARCY
Over 20 years experience in agency producing, project management, editing, business affairs, traffic, line producing
EDUCATION
Hofstra University, BBA Marketing/Psychology
ACCOLADES
14 Cannes Lions, 9 AICP awards, 6 Clios, 5 One Show Pencils, 3 D& AD awards, 3 Shortys, 2 Webbys
OTHER ENDEAVORS
Partner/Executive Producer, COBRA BLOOD FILMS, LLC
'Better Half' the Movie
13 festival acceptances
4 festival wins
In development for the series
'90' the series
'Burn' the movie
Owner/Partner, CAL PROPERTIES, LLC
Community conscious builder specializing in Brooklyn brownstone residential condominium design & development
REFERENCES
Available upon request, or just poke around. I stand by my reputation 🙂